On Vinyl For the First Time in over 50 Years!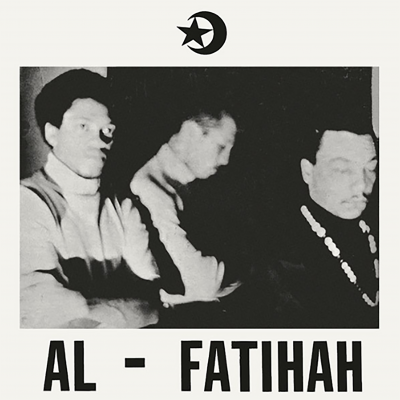 We are very excited to announce the reissue of Black Unity Trio – Al Fatihah on vinyl.  PRE-ORDER NOW!

As the next installment in our OHWax vinyl series, we present what was, quite possibly, the first ever independently-released free-jazz record.  Originating in Oberlin, Ohio as the Black Unity Quartet, and ultimately becoming the Trio (Abdul Wadud, Yusuf Mumin, and Hasan Al Hut), the group recorded Al-Fatihah on December 24, 1968 at Agency Recording Studio (which was located upstairs in the building housing the legendary Agora Theatre in Cleveland, Ohio).  

We have spared no expense in making this reissue – cut all analog and remastered from the original 1968 master tapes! Our friend Grammy-Award recipient Paul Blakemore's restoration and remastering work cleaned random ticks from the original source, as well as greatly improved the balance to bring out some of the instrument subtleties which were barely, if at all audible, in the original pressing.  The deluxe gatefold packaging features extended liner notes written by Ras Moshe Burnett.

On this limited-edition pressing, we also used Gotta Groove's proprietary GrooveCoated stamper plating technology — This involves an additional electroforming step in the creation of the metal stampers used to press the grooves into the records. GrooveCoated stampers have a lubricious surface which helps high frequencies in particular to be held more intact during the course of manufacturing, verses traditional stampers.

Here is a sneak peak of the lacquer cutting session that took place on September 21, 2020 at Well Made Music – cut by Clint Holley and Dave Polster.  

Pre-order the album now for arrival by its November 27, 2020 street date.