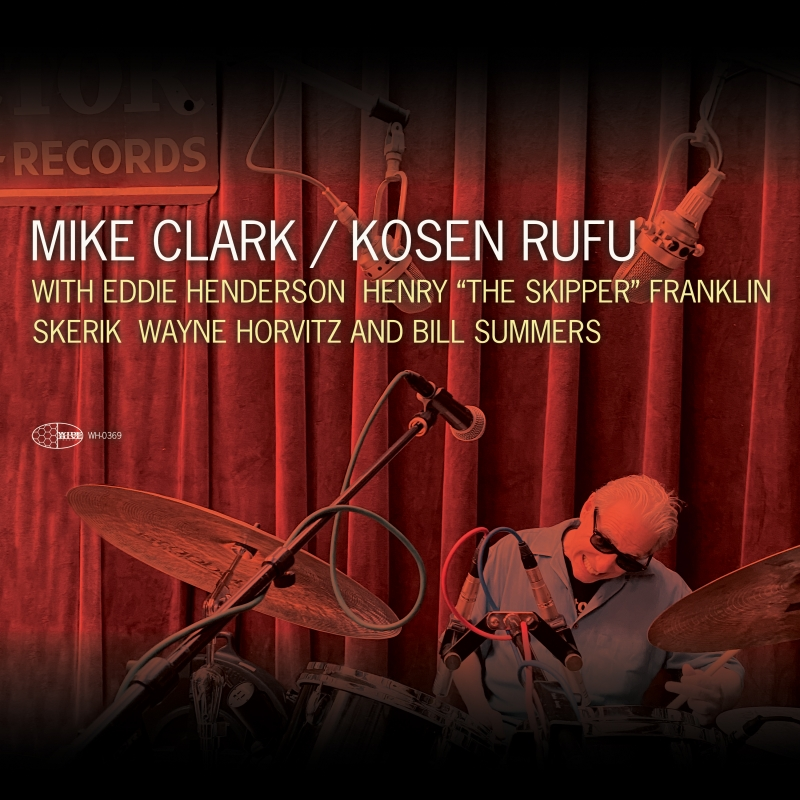 New vinyl pressing — Mike Clark – Kosen Rufu With Eddie Henderson.
Outstanding Drummer Mike Clark unites with Blue Note trumpeter Eddie Henderson, fellow Headhunter Bill Summers, Skerik, Wayne Horvitz and Blackjazz Records legendary bassist Henry Franklin for an amazing new release on Wide Hive Records.
Kosen Rufu is 10 well crafted compositions that are drawn together by awesome musicianship and a classic version of Erik Dolphy's Hat and Beard. Mike Clark is one of the most sampled drummers in history. Here he reunites with Bill Summers; both were in many bands together and most notably Herbie Hancock's Thrust and Man Child. Joining the rhythm section is Henry Franklin on stand up Bass; known for his work with Hugh Masekela, Stevie Wonder and his eponymous release on Blackjazz Records. Also is the band are Skerik on saxophone (Galactic) and virtuoso pianist Wayne Horvitz.