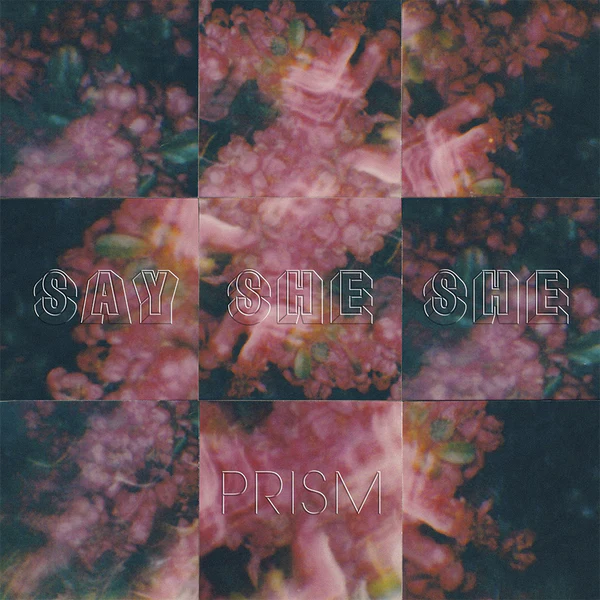 New Vinyl Pressing! The highly anticipated debut LP from Say She She (named as a silent nod to Nile Rodgers, C'est chi-chi!: It's Chic!), the all female discodelic soul band, will transport you with their dreamy harmonies, catchy hooks and up tempo grooves!
The ladies of Say She She deliver a mesmerizing vocal performance, weaving their voices together in an elegant, haunting style that incorporates earworm melodies, lush harmonies, playful adlibs, and climactic hindi riffs accented with operatic cries that will reel you in and lift you into their otherworldly ether.

The band's sound is a hat tip to late 70's girl groups with the three strong female lead voices of Piya Malik (El Michels Affair staple feature, and former backing singer for Chicano Batman), Sabrina Mileo Cunningham and Nya Gazelle Brown at the epicenter of a roaring roster of musicians including former members of the Dap-Kings, The Extraordinaires, the house band at Ronnie Scotts and members of underground cult-funk band Orgone.

Pulling sounds from every corner of their record collections, Say She She is a multi- dimensional, multicultural, multi-instrumental, collaborative melting pot. Think Donna Summer meets The Rotary Connection with a sprinkling of Asha Puthli backed by members of the Meters.

During the pandemic, the band found themselves making their debut LP- polishing off songs made on old tape machines in the basement studios of friends, and this September will see their much-awaited debut album, to be released via Karma Chief / Colemine Records. The largely self-produced debut album 'Prism' features contributions from Dap Kings Joey Crispiano & Victor Axelrod, Max Shrager (The Shacks), Bardo Martinez (Chicano Batman), Nikhil Yearwadekar (former Antibalas), Andy Bauer (Twin Shadow), and Matty McDermot (NYPMH), and is already one of the most anticipated records of the year.