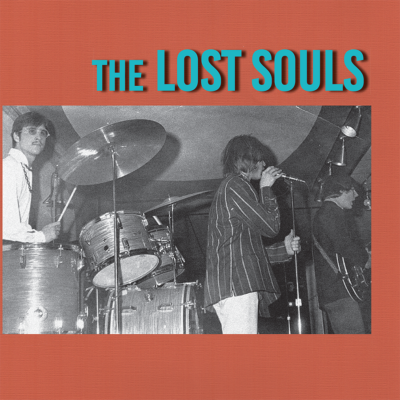 The Lost Souls never released any records, yet the meager recorded evidence that survives indicates that they were one of the finest unknown American groups of the mid-'60s, able to write both catchy British Invasion-type rockers and, in their latter days, experimental psychedelic pieces with unusual tempo changes and song structures. The band were also unusual in their occasional embellishment of the typical period guitar-bass-drums lineup with flute, sax, and mandolin. Although popular in their Cleveland hometown, they broke up in 1968 to attend college. Rhythm guitarist Denny Carleton, who wrote and sang some of their best material, went on to briefly join The Choir, their chief (and more successful) rivals." —Richie Unterberger
The music scene in Cleveland in the mid to late 1960's was ripe with talent: the James Gang with Joe Walsh and Glenn Schwartz, The Choir, Eric Carmen (pre-Raspberries), Glass Harp with Phil Keaggy, the Damnation of Adam Blessing… and the Lost Souls. Of all those bands, only the Lost Souls never released a record. Then again, they were in high school, trying to navigate dress codes and bullies—and playing in front of a couple thousand fans when not suspended. Sure, they lost a battle of the bands at Teen Fair 1968, but it was to the James Gang with Joe Walsh. And somehow it is the Lost Souls who emerge from that time and place with the greatest mystique and some of the most adventurous music, music which few have heard. Lost Souls main songwriter Denny Carleton released a cassette of the band's original recordings in 1984. It received airplay on hundreds of college and public radio stations in the USA (and around the world), and garnered glowing reviews… and that was it, until now.
Not only is this the first time the music of the Lost Souls has been available since that cassette, our Lion Productions edition is the first release for many additional Lost Souls cuts, including alternate versions of key tracks like the insightful 'Things That Are Important' and 'I'm Falling' (the closest to a hit the band ever had), all taken from the original tapes and carefully mastered. Seven bonus tracks highlight the work of Lost Soul's main songwriter Denny Carleton (one-time member of The Choir, and more surprisingly, punk legends the Pagans); selections by The Choir, Moses, Milk and Carleton, many in all possible low-fi glory, recorded on various 4-Track devices, ranging from power-pop to grimy garage.