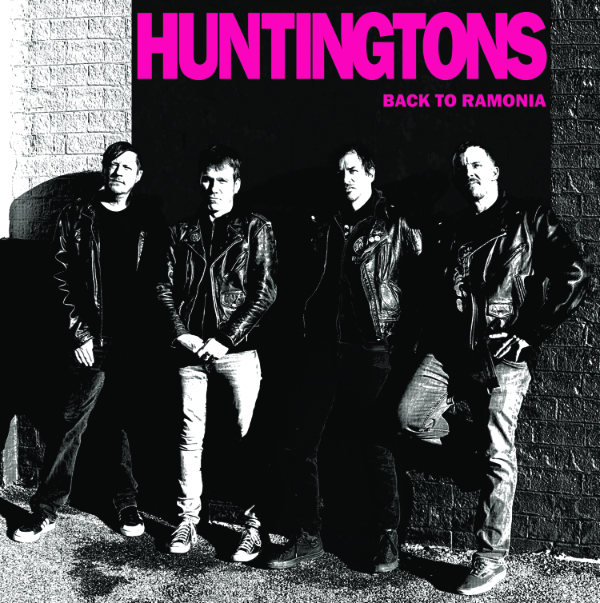 New Vinyl Pressing! In 1996, a wet behind the ears Huntingtons recorded a selection of their favorite Ramones songs with the best and most ambitious intentions. Released as Rocket to Ramonia on the newly formed Burnt Toast Vinyl, it became a favorite of fans of the band, but not so much for the band itself. After a few years of dedicating themselves to becoming the best Ramonescore band they could be, it was painfully obvious to them that they'd made Rocket to Ramonia before perfecting the finer intricacies of the Ramones' sound.
In 1999, the band selected a new batch of classics to cover and released them as File Under Ramones. 8 months later, Huntingtons were on stage with Joey Ramone at CBGBs playing an entire set as his backing band. 9 months after that, they were out touring Europe with Marky Ramone. 2 months later, they were back at CBGBs for another set with Joey. Flash forward to 2015, their guitarist and drummer were touring the country and eventually the world playing as part of CJ Ramone's band.
Here in 2021, Rocket To Ramonia and Burnt Toast Vinyl are both celebrating their 25th anniversaries, and so began talks of a re-release of Rocket to Ramonia. But while it obviously remains part of the band's history, it's not something they were proud of, and there was little doubt that if given the opportunity, they could record those songs again and do them justice.
So that's exactly what Huntingtons did!
Back To Ramonia represents 25 years of channeling the spirit and energy of Ramones. The attention to detail on every song is sure to be noticed and appreciated, paying the perfect homage to the founding fathers of punk rock.