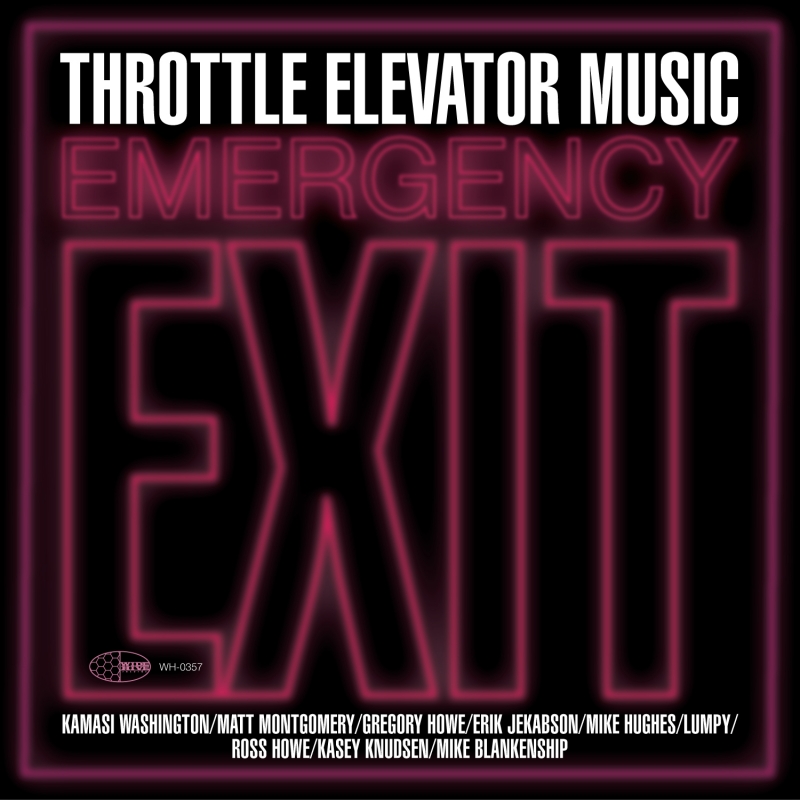 Emergency Exit reunites Throttle Elevator Music with legendary saxophonist Kamasi Washington and virtuoso trumpet player Erik Jekabson for an outstanding sixth recording on Wide Hive Records. Containing six new songs and four alternate versions – Emergency Exit has great energy and amazing musicianship.
The band is awesome with songwriters Matt Montgomery and Gregory Howe on many instruments, Mike Hughes and Lumpy on drums, Ross Howe on guitar, Kasey Knudsen on alto saxophone and Mike Blankenship (Spearhead) on organ.
Mostly recorded between 2001 and 2014, Kamasi's tone is young and hungry, sometimes sweet like Eddie Harris then as aggressive as Pharaoh.