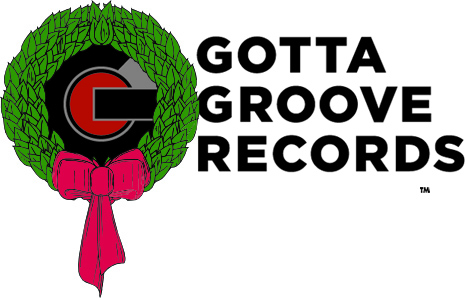 Trying to listen to a lot of music means that it is hard to find the time for repeated plays and the accompanying brain power that allows for a discerning "Best of " list. So, this list is by no means complete, however, here are some of the records that a few folks at GGR found the time to listen to and enjoy this year:

Clifford Dunbar
Bog Body- Through the Burial Bog (Stygian Black Hand)
Drab Majesty- Modern Mirror (Dais)
Soft Kill- Saint (Cercle Social) 7"
UVSS-Power of Unordained Light (Crown and Thorn)
Wagner Odegard-Om Domedag (Klaxon)
Dave Polster / Well Made Music (www.wellmademusic.net)
Larry Elefante-I Get Sentimental (Self Released)
Daszu-Zone of Swans/Lucid Actual + 1/2 Dativa (Lion Productions)
Carsie Blanton-Buck Up (Self Released)
Joe Bataan-Afrofilipino (Real Gone Music)
Kelly Finnigan-The Tales People Tell (Colemine Records)
Prom Night OST 7″ (1984 Publishing)
V/A-Soul Slabs Volume 2 (Colemine Records)
Edogawa Rampo-The Caterpillar (Cadabra Records)
Dr. Dog-Live 2 (Thirty Tigers)
Rojai-Strut Down (Austin Boogie Crew)
Guided By Voices-Warp and Woof (Rockathon Records)
Neal Francis-Changes (Karma Chief Records)
Tim Easton-Exposition (Campfire Propaganda)
Trevor Something-Bots Don't Cry (In Your Brain)
Lonnie Liston Smith & The Cosmic Echoes-Astral Traveling (Real Gone Music)
FreshProduce-Phases (Self Released)
Ghost Funk Orchestra-A Song For Paul (Karma Chief Records)
James Mason-Rhythm of Life (Chiaroscuro Records)
House Guests Meet The Complete Strangers-My Mind Set Me Free (Shake-It Records)
The Strangeloves-I Want Candy (Real Gone Music)
O144-0144 (Treelady)
Sure Fire Soul Ensemble-Build Bridges (Colemine Records)
Brian Owens-Soul of Ferguson (Soul Step Records)
Trevor Something-Soulless Computer Boy and the Eternal Render (In Your Brain)
Very Good-Adulthood (Self Released)
Kitschy-Cupcake (Tighten Up Records)
The Archies-The Definitive Archies (Real Gone Music)
GA-20-Lonely Soul (Colemine Records)
Moon Station Burning-Snake Canyon Sky Cycle (Self Released)
Little Nemo-Turquoise Fields (Self Released)
Osunlade-Ache (Yoruba Records)
Soul Low-Drinks Gasoline (Self Released)
Ricky Hell & The Voidboys-L'Appel Du Vide (Quality Time Records/Greenway Records)
Kelly Finnigan-"Heartbreak For Christmas" 7" (Colemine Records)
Street Gurgler-Primal Business (It's a Jinx Records)
Matt Earley
Angela Perley – 4:30
Bastards of Soul – The Way It Should Be b/w The Waiting Time
Bow To Your Masters Vol. 1: Thin Lizzy
Brian Owens – Soul of Ferguson
Kelly Finnigan – The Tales People Tell
Bronwynne Brent – Undercover
Cash Rivers- Loose Shoes
Catfish Keith – Catfish Crawl
Divino Nino – Foam
Dr. Dog – Live 2
Drab Majesty – Modern Mirror
Drunk Dial 7" series (The Hound of Love / Cry Babe / Hakan)
GBV – Zeppelin Over China
Ghost World – Soundtrack
Hacienda Brothers – Western Soul
James Mason – Rhythm of Life
Jesse Gannon – S/T
Joe Bataan — Afrofilipino
Joslyn & The Sweet Compression – S/T
Ken Lovern – Double Live at Green Lady Lounge
Larry Elefante – I Get Sentimental
Leo Rondeau – Right On Time
Lonnie Liston Smith & The Cosmic Echoes – Cosmic Funk & Astral Traveling
Mr. Chair – Nebulebula
Narayan Gopal – In Your Honor
Pataphysics – The Future of Synth-Rock
Phil Cook – Far As I Can See
Phil Ranelin – Collected 2003-2019
Punta Diamante – Afrodelia
Robbie Fulks – Country Love Songs
Rodney Dangerous -_ Fantasies
Ryan Bingham – American Love Song
Sidewinders – Cuacha
Son Volt – Union
Soul Slabs Vol. 2
Sounds of Liberation — Unreleased
Spray Paint – Into The Country
The Gothees – The Birds, The Bees, The Monkees, & The Gothees
The Kyle Sowashes – I Don't Know What To Tell You
The Shootouts – Quick Draw
Turquoise Fields – Little Nemo
Whiskey Myers – S/T
Mike Burrows
Barbara Howard- I Don't Want Your Love 7" (Colemine)
Bongripper- Hippie Killer repress
Cellophane Garden- Relation to the Infinite (Drawing Room)
Dick Dale- King of the Surf Guitar repress (MVD)
Drab Majesty- Modern Mirror (Dais)
Fabio Frizzi- The Beyond Composer's Cut (Cadabra)
Healer- LP1
Hive- Most Vicious Animal (Crown and Throne)
Ikebe Shakedown- Kings Left Behind (Colemine)
John Coltrane- Coltrane Plays the Blues (ORG)
Kowloon Walled City- Grievances (Gilead Media)
Pillars/Wallcreeper- Split
Ren Harcar
Body of Light – Time to Kill (Dais)
Choir Boy – Passive with Desire (Dais)
Downers – Sugar Rush
Drab Majesty – Modern Mirror (Dais)
Jordan Romero – Tar
Milton Delugg & His Orchestra – Music for Monsters, Munsters, Mummies and Other TV Friends (Real Gone)
Mr. Clit & the Pink Cigarettes – Pipsqueaks from the Planet Fur (Heel Turn)
Pink Turns Blue – If Two Worlds Kiss (Dais)
Ricky Hell & the Voidboys – L'Appel du Vide (Quality Time/Greenway)
Screamin' Jay Hawkins – The Bizarre Years (Real Gone)
Soft Kill – Saint (Feat. Choir Boy) 7" (Cercle Social)
Street Gurgler – Primal Business
The Hound of Love – Drunk Dial 4 7"
The Missed – 7"
V/A – Ghost World OST (Shanachie Entertainment)
Steve Sandly
Alien Fashion Show- Alien Eyes Surfer rock-a-billy hipsville. Same 3 songs on both sides of this EP. One side with vocals, other with no vocals. Cool daddy-o
Coffin Torture- Dismal Planet Over the top sludge death doom form South Carolina. Heavy doom metal. It's hot
Corwin Trails- Eclogues Psychedelic ambient soundscapes, mind expanding relaxation music . from Michigan
Expo '70- Mystical Amplification Really really mellow psychedelic experimental Drone stuff from Kansas City, Missouri. Real EZ to relax to. Trance
Gorslava- Chromatic Ritual Magic Fuzz n' doom n' metal n' slow n heavy n' creepy n' occult n' sorcerers n' from Texas
Hide- Hell is Here (Dais) Electronic darkwave mediation goth stuff. I really enjoyed this, gave it many spins,. Very creepy and dark.
Lee Rocker-The Low Road Rocking rock-a -billy for Stray Cats rocker. Has some Stray Cats classic on this. It's a hit.
Milton Delugg and his Orchestra- Music for Monsters, Munsters, Mummies and other TV Friends (Real Gone) Adams Family, Frankenstein, The Thing, king Kong-you can't go wrong. So Great.
Mr. Clit and the Pink Cigarettes- Pipsqueaks From Planet Fur (Heel Turn) Gross silly garage rock from Indianapolis. It's like Sockeye but with chicks in the band. Goffy and snotty.
Paranoid- Heavy Mental Fuck-Up (Konton Crasher) Dirty thrash punk from Sweden. Exodus meet Venom at midnight.
Quaker City Nighthawks- El Astronauta (Lightning Rod) Bogie rock from Texas. Heavy soft rock-real EZ to dig on.
Queen of Hell- Queen of Hell II. Evil glam hard rock straight off the streets of Cleveland. Hurry up and drink your drink…before you spill it. Raw beer filled rock.
Randall Avers and Trond Hugo Ahlsen- Space Lodge Experimental alien noise recorded on a mountain in Norway. Beauty vs. Ugly / Heaven vs. Hell stuff. It's mellow guitar stuff with a lot of effects.
Scottville Clown Band- Clowns of Summer Clown marching band from Scottsville, Michigan. From 1903 until now this band has given thousands of miles of smiles to people all over the USA. You can even hire them for an event. Real fun record. Minnie the Moocher to Evil Ways
Strange Birds- Big Shit (WT Records) Heavy techno rave noise. Tron underworld stuff from Texas.
Surf Zombies-Return of the Skeleton Perfect instrumental surf rock from Iowa. Loved it. A+ all day. Soaked in reverb
Vanik-Vanik II Dark Season Horror doom thrash metal from Toledo, Ohio. Beyond the closet door the werewolf and Jack's lantern.
Tim Thornton
Cash Rivers – Loose Shoes (Rockathon)
Divino Nino – Foam (Winspear)
Drab Majesty – Modern Mirror (Dais)
Eartheater – Metalepsis (Reissue, Hausu Mountain)
Hide – Hell Is Here (Dais)
Jean-Emmanuel Deluxe & Friends – Rouen Dreams (Lion)
Lonnie Liston Smith – Astral Traveling / Cosmic Funk (Reissue, Real Gone)
Medicine – Scarred For Life (Drawing Room)
Mike Cooper – Rayon Hula (Reissue, Room40)
OST – Ghost World (Reissue, Shanachie)
OST – Industrial Accident: The Story Of Wax Trax Records (Wax Trax!)
Pink Turns Blue – If Two Worlds Kiss / Meta (Reissue, Dais)
Shimmer – And I Revel (Decoherence)
Six Microphones – Six Microphones (Counter Audition)
Sneaks – Highway Hypnosis (Merge)
Sounds Of Liberation – Unreleased (Dogtown)
Vince Slusarz
Angela Perely- 4:30
Atlantis Aquarius-Leo's Rising (Nomad Eel)
Avett Brothers-The Third Avett Guild 45 (Ramseur)
BA Johnston- The Skid is Hot Tonight
Bendigo Fletcher- Terminally Wild (Soul Step)
Brian Owens- Soul of Ferguson (Soul Step)
Carsie Blanton- Buck Up
Cave Twins- Best Friends For Now
Charlie Hunter and Lucy Woodward- Music! Music! Music!
Cherry Poppin Daddies-Bigger Life (Space Age Bachelor Pad)
Chuck Cleaver-Send Aid (Shake-it)
Cuchemea- All My Relations (Daptone)
Cyndi Lauper- Merry Christmas… have a Nice Life (Real Gone)
David Kilgour and the Heavy Eights- Bobbie's a Girl (Merge)
Doctor Bionic- Reaching the Unknown Chapter 2 (Chiefdom)
Eileen Jewell- Gypsy (Signature Sounds)
Fabio Frizzi- The Beyond (Cadabra)
Fresh Produce-Phases
GA 20- Lonely Soul (Karma Chief)
Guided By Voices -Sweating the Plague- (Rockathon)
House Guests Meet the Complete Strangers- My Mind Set Me Free (Shake-It)
Ian Noe- Between the County (Young Mary)
Industrial Accident- The Story of Wax Trax Records (Wax Trax)
Jenny Tolman- There Goes the Neighborhood (Old Sol)
Jonathan Richmond- SA (Blue Arrow)
JP Harris- Why Don't We Duet in the Road (again) Vol. II- 2Lp 7"
Kim Gordan, Bill Nace, Steve Gunn, John Truscinski- Sound for Andy Warhol's Kiss (Warhol Museum)
Kitschy- Cupcake (Tighten Up)
Leo Rondeau-Right On Time
Lonnie Liston Smith- Astral Travelling (Real Gone)
Monks of Doom- The Bronte Pin
Morgan James- The White Album (Crosley)
Phil Maderia- Crickets (Mercyland)
Public Squares – From Up There
Ricky Hell and the Voidboys- L'Appel Du Vide (Quality Time/Greenway)
Robbie Fulks- Country Love Songs (Bloodshot reissue)
Sidewinders- Cuacha (Lion)
Son Volt- Union (Thirty Tigers)
Soul Slabs Vol 2 (Colemine)
Sounds of Liberation (Brewerytown)
Supercrush- Collected Crushes
The Deadly Syndrome- The Ortolan (reissue Community Music)
The Dip- The Dip Delivers
The Harlem Gospel Travelers- He's On Time (Colemine)
The Mekons- Deserted (Bloodshot)
The Shootouts-Quick Draw
The Whiskey Daredevils- Bonafide
Tom Freund- East of Lincoln
Whiskey Meyers-S/T (Thirty Tigers)
Wreckless Eric- Transience (Southern Domestic Recordings)
Yawpers-Human Question (Bloodshot)