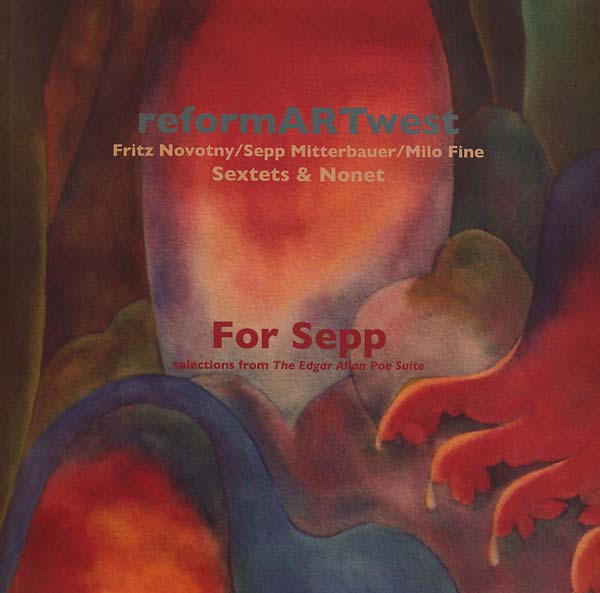 Over the course of five decades, the legendary Austrian free jazz collective Reform Art Unit (and their oshoot groups) have collaborated with countless musicians, including Don Cherry, Carla Bley, Evan Parker, and Jim Pepper. Documented collaborations with free jazz notables include "Impressions" (Kovarik's Musikothek, 1978) with Anthony Braxton and Cliord Thornton; "Subway Performances" (Granit, 1994) & "Illumination" (InRespect, 1995) with Sunny Murray; and "With Milo Fine" (Granit, 1999).  Milo Fine's lengthy resume includes numerous records as leader of his own group (the Milo Fine Free Jazz Ensemble) as well as collaborations with Joe McPhee ("MFG in Minnesota"; Hat Hut, 1978, & "Old Eyes"; Hat Hut, 1979) and duo encounters with Derek Bailey ("Scale Points on the Fever Curve"; Emanem, 2003) and Anthony Braxton ("Shadow Company"; Emanem, 2004).
In May of 2015, Fine fullled a personal ambition by hosting the rst North American appearances of Reform Art Unit founding members Fritz Novotny and Sepp MItterbauer. Three nights of extraordinary and intimate concerts ensued at Minneapolis' Studio Toile d'Angles. This limited edition LP was culled by Nero's Neptune from over three hours of material, and consists of three pieces featuring two sextets and one nonet. Joining the core members of reformARTwest (Novotny: soprano sax/utes/percussion; Sepp Mitterbauer: trumpet/percussion; Milo Fine: drum set/Bösendorfer Imperial piano/clarinets) are Elaine Evans, Daniel Furuta, Benjamin J Mansavage Klein, Davu Seru, Charles Gillett and Paul Metzger. "For Sepp" is dedicated to the living memory of Sepp Mitterbauer, who died on December 9th of 2015.
Less than 250 copies of 300 pressed are for sale worldwide.