UPDATE #1
09/01/11 — the extruder has been completely restored…..looks better than the day it was bought new!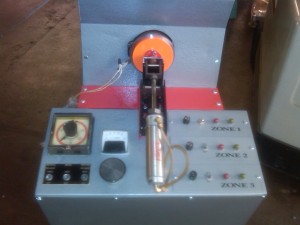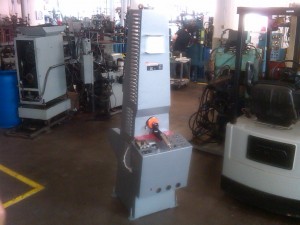 Original post from 08/06/11 —
Wow, what a difference two years make!  We are approaching our 2-year anniversary this month, and to celebrate, what better way than to move a "new" pressing machine onto our shop floor!  (Well, we'd like to say we planned it that way, but in actuality, it's just a happy coincidence).
On Thursday, we finished moving a Finebilt press and extruder to GGR from the former Boddie Recording Company pressing plant in Cleveland.
While this is certainly exciting news from the perspective of adding capacity, many of us here are perhaps even more excited about the back-story surrounding this machine.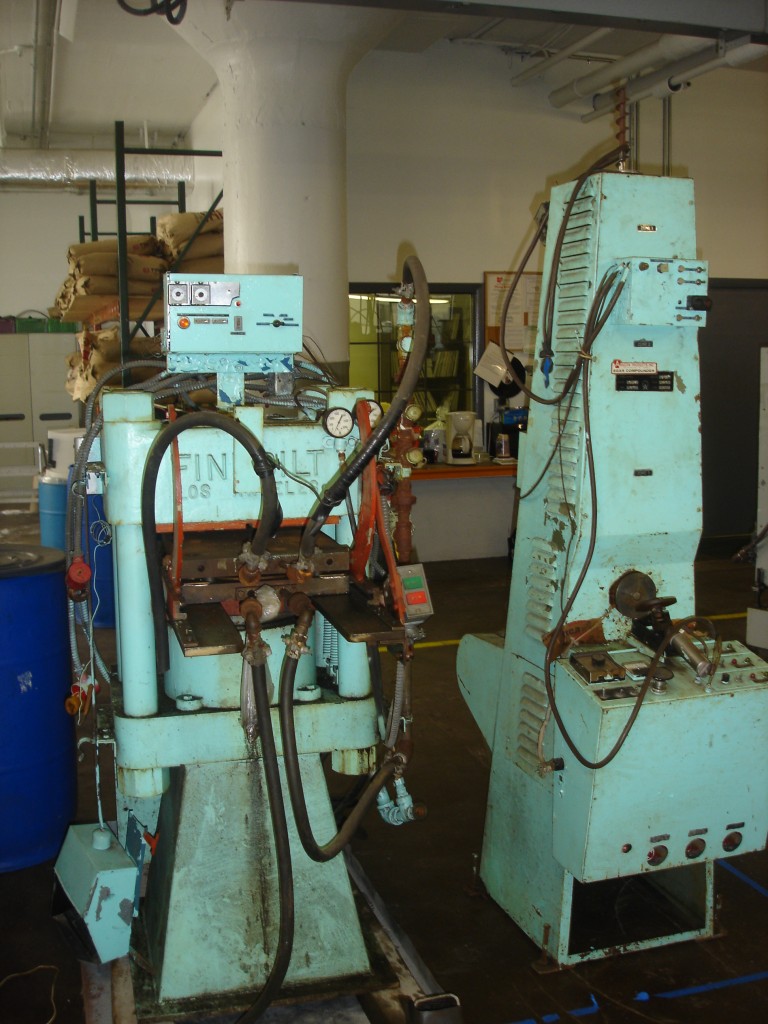 Thomas and Louise Boddie founded the Boddie Recording Company during the 1950's.  Mr. Boddie brokered vinyl pressing through a handful of regional pressing plants throughout the 1960's – mostly regional acts, but not of one specific genre.
In 1973, Mr. and Mrs. Boddie had the opportunity to purchase some of their own pressing equipment.  They moved two Finebilt presses into their eastside Cleveland garage, and built the necessary electrical and water lines to begin pressing wax in-house.  Throughout the 70s and most of the 80s, many  7" and 12" records were pressed in this small building.  There is a fantastic compilation LP (and cassette/CD) set, along with a small series of 7" records released by the Numero Group which chronicle many of the recordings pressed at Boddie.  The plant ceased operation in the mid 1990's, and sadly, Mr. Boddie passed away in 2006.
Through a stumbled-upon 1960's Billboard advertisement, and a tip by Cleveland music industry veteran Clay Pasternack, we were able to make contact with Ms. Boddie earlier this year.  The presses were indeed still intact in the eastside Cleveland garage, and the Boddie Recording Company sign still adorns the front lawn of the adjacent home.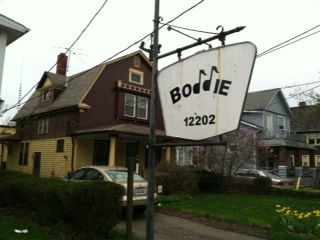 All of us Gotta Groovies are vinyl consumers and music fans – many even musicians ourselves.  We are proud to be a part of what is not only a world-wide "vinyl resurgence" (as if records ever really went away); but perhaps even more excited to be a small part of the Rock and Roll Hall of Fame City's resurging music movement.  We were humbled and excited when Ms. Boddie agreed to sell us the equipment, and we look forward to breathing new life into a piece of what in many circles is a legendary local music imprint.  Stay tuned as we rehabilitate this press into our operation…