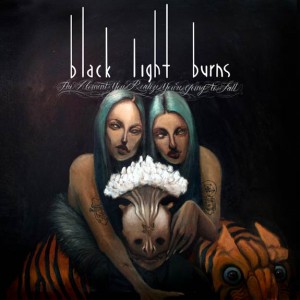 The Moment You Realize You're Going To Fall, is Black Light Burn's new album streeting on August 14.  The record is getting the vinyl treatment courtesy of Rocket Science and Brookvale Records.
The special hand-numbered 2LP set features artwork by the band's own Wes Borland (of Limp Bizkit fame), and the highlighter-yellow A/B record in the set actually glows under black light!
The pre-order at Brookvale is up now!